[ad_1]

After decades of putting up with hot chips and dry side salads, vegan restaurateurs are opening plant-based eateries in the CBD that prove the breadth of the form and the purchasing power of Adelaide's growing community of plant-powered people.
Cocina Comida
4/205 Pirie Street, Adelaide 5000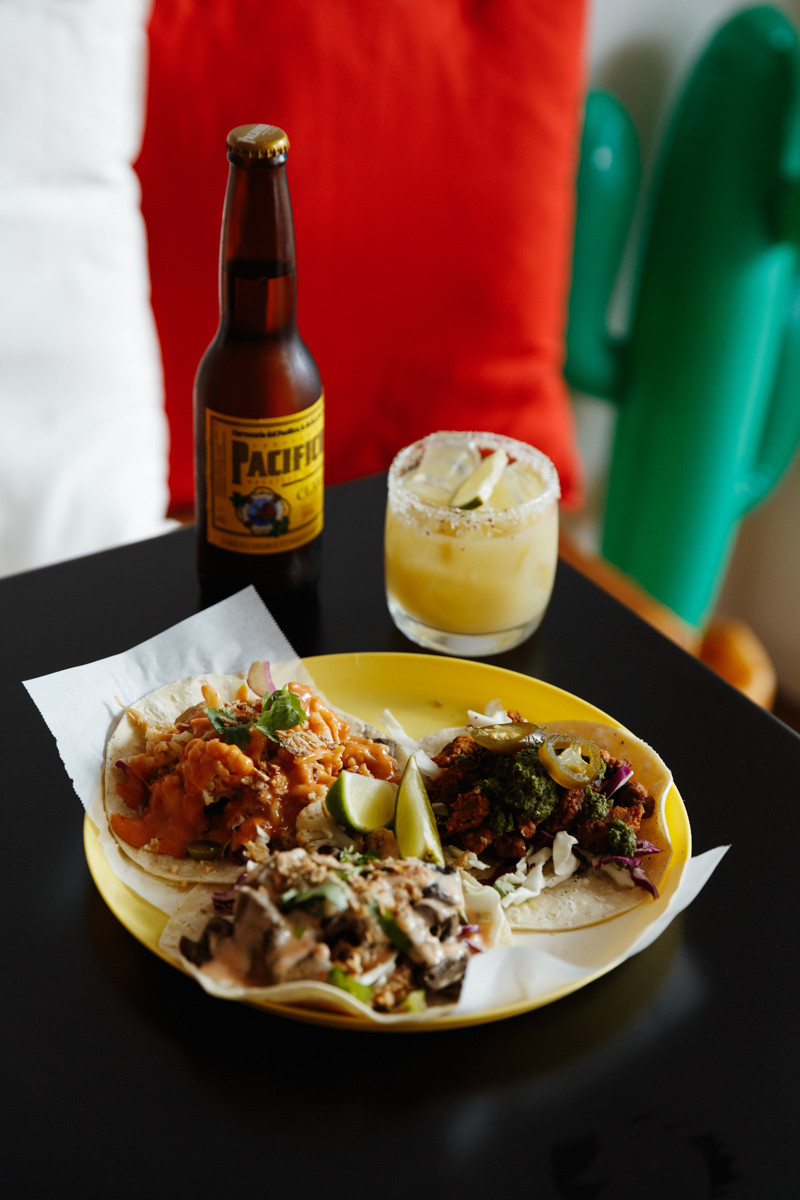 It was a vegan doner kebab had while living London that convinced Reuben Williamson, founder of Cocina Comida on Pirie Street, that he could live happily on a plant-based diet.
"I'd never had seitan before, and it was like, 'This is a legit doner kebab. I actually don't need meat if this shit exists,'" he says.
Reuben returned to Australia and spent some time in Airlie Beach in Queensland, where he first launched Cocina Comida. The food truck served Mexican fare based on Reuben's experience living and working in food trucks in Mexico.
Cocina Comida was not plant-based at that time, for practical reasons. "Airlie Beach is North Queensland," Reuben laughs. "People would probably want me to serve the wild pigs we had running around up there. It wasn't worth the risk up there."
Once he relocated to Adelaide, Reuben worked at the mostly plant-based Two-Bit Villains, which showed him a vegan menu was feasible.
Cocina Comida relaunched as entirely vegan in Adelaide in January, serving burritos and tacos with a range of meat substitutes – such as jackfruit, textured vegetable protein (TVP) and seitan.
This information is stated on Cocina Comida's menu, but it's sometimes only by a third or fourth visit that regulars realise the shop is meat-free.
"I like the idea of tricking them into thinking, 'Ok, maybe I could alternate days of eating meat,'" Reuben says, "which is good for people's bodies, good for the environment."
Everything is made in-house, including the meat substitutes, which Reuben says means he knows with confidence what's in every meal he serves.
"We know there's no sugars and oils and fats and everything. It's all super healthy," he says.
The production of meat substitutes also has become a side hustle.
"All the pubs and pizza joints, they're all buying it, and it's so fucking expensive. That's why I've been like, 'Let us make it for you,'" he says.
Having seen in London how far a vegan food scene can go, Reuben is excited to see how it develops in Adelaide. "I think this is just the precipice of it all, for sure," he says.
---
Allegra Dining Room
125 Gilles Street, Adelaide 5000
Gilles Street pizzeria Etica has always had an ethical bent, promoting positive farming practices through its choice of suppliers.
Before launching vegan fine-dining restaurant Allegra, Melissa and Federico Pisanelli sometimes offered plant-based menus to their Etica clientele during Meat Free Week, an initiative led by Bowel Cancer Australia.
"I remember the first couple of times we did that, we would have customers come in, sit down, realise there was no meat on the menu, and then get up and leave," Federico says.
Although Allegra is entirely plant-based, Federico prefers to call it a "seasonal restaurant".
The concept came following a trip to Portland, Oregon, where the duo experienced plant-based restaurants offering elevated dining experiences. They wanted to emulate this experience-centred idea.
"It's about giving that [restaurant] experience without using animal products," Federico says.
"It's more about being a restaurant that offers a lovely meal in a lovely setting. It doesn't necessarily have an agenda, but everything is plant-based," Melissa says.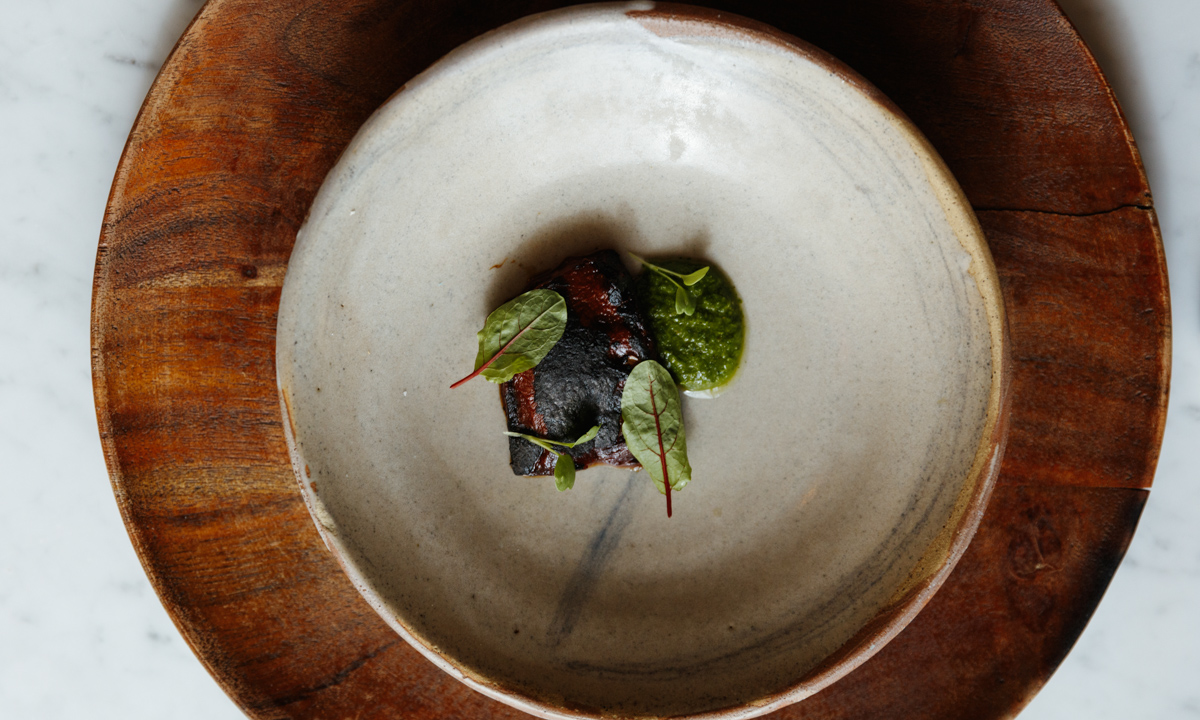 Allegra launched in 2019, and the restaurant consistently draws crowds from interstate.
Melissa and Federico don't ask whether guests at Allegra are vegan, but non-vegans tend to make themselves known. "They'll say, 'I'm not a vegan, but…'" Federico laughs. Using this as a gauge, Federico says the majority of diners at Allegra are non-vegan.
"That still does probably surprise us, but we don't care," he says.
"It's nice you can provide a place for vegans to dine at, and it's treated as a special occasion restaurant."
Melissa and Federico acknowledge what allows Allegra to exist is the diligent work of longer-running vegan businesses in Adelaide.
"It really is the hard work of the cafés and bakeries operating purely on a vegan basis [that gave us confidence]," Federico says.
Allegra Dining Room will go on hiatus from 5 September, as Melissa goes on maternity leave. Dishes from Allegra will be available at Etica downstairs during the break.
---
Veggie Vie
Regent Arcade, Grenfell Street, Adelaide 5000 (until 2 July)
16 McHenry Street, Adelaide 5000 (from August 2021)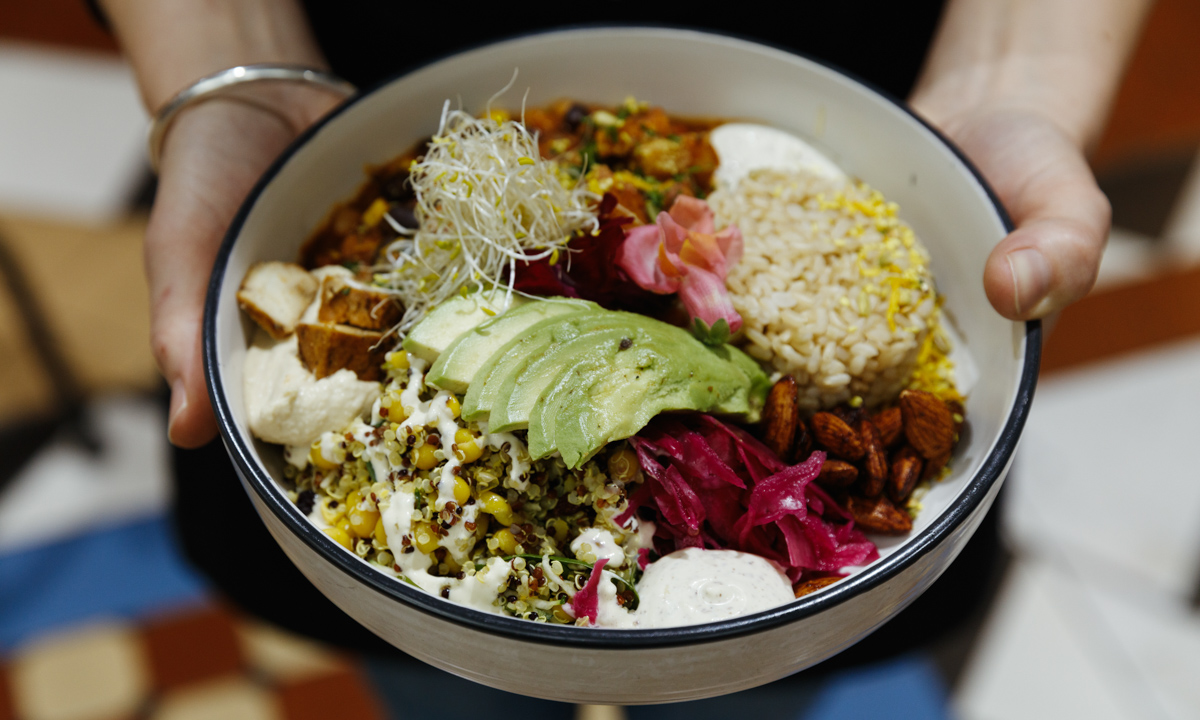 Monica Watts, one half of the founding partnership behind Veggie Vie, has long been part of Adelaide's vegan hospitality scene.
She reminds CityMag the level of acceptance vegan dining has achieved in 2021 is new, but vegan eateries are not.
Monica worked at Sunshine's on Hindmarsh Square in 2000, which was entirely vegan. It eventually became Sprout, a vegetarian restaurant, where she met Veggie Vie's co-founder, Manu Parez.
After some time spent travelling overseas, Monica and Manu returned to Adelaide and founded mobile vegetarian burger shop Veggie Velo in 2013. The halloumi mushroom burger and lentil patties quickly became legendary.
They followed this up with a juice bar in Regent Arcade called Juice Lovers, which launched in 2015 and evolved to become a café.
Monica and Manu placed Velo on hiatus a few years after that and eventually rebranded Juice Lovers to Veggie Vie in 2020, making the café's 100 per cent plant-based offering more prominent.
"We weren't bringing in enough vegans," Monica says. "We were busy, but people were liking what we did regardless of whether it was vegan or not, so we tried to be more obvious."
For the duo, the current reaction they receive as a vegan business differs vastly to even the recent past.
"When we opened six and a half years ago here, everyone was looking at us pretty funny. We were the hippy, really alternative people," Manu says. 
"[Now] it's really standard." 
Monica and Manu are moving Veggie Vie to McHenry Street, reopening in August 2021.
---
Staazi & Co
224 Grenfell Street, Adelaide 5000
Staazi & Co founder Anastasia Lavrentiadis was vegetarian from a young age and became vegan in 2014, after a year removing animal products from her diet.
Having grown up in an "open-minded" Greek family accepting of her preference for plants, Anastasia was unhappy in her career and drew upon her recent veganism and her heritage to launch the meatless yiros truck.
Staazi & Co launched at the Vegan Festival in 2017. The truck was slammed with customers from the moment the window opened until the festival wrapped up. "I'd walk to the cool room and the buzz was 'Try this vegan yiros,'" she remembers. "It was completely humbling and overwhelming."
Anastasia was heartened but still took Staazi into the general public with some trepidation. Vegan Festival-goers were primed to respond well to her food, but a crowd at Laneway with a hankering for lamb is a tougher sell.
The initial buzz translated into the mainstream, and by 2019 Staazi garnered enough of a following to warrant opening up bricks-and-mortar.
"Being mobile [meant] I had a product that people couldn't access, and I felt it was an obligation to be more accessible," she says.
Anastasia credits Staazi's early and long-lasting hype to her focus on flavour and sourcing quality, local ingredients.
Given Staazi's popularity, Anastasia hopes to see Adelaide's vegan dining scene expand, which may also include additional Staazi locations.
"Even though we're still a minority, it is a growing…
[ad_2]

Read More: Adelaide's best all-vegan eateries – CityMag