[ad_1]

(CLICK IMAGE TO PLAY VIDEO)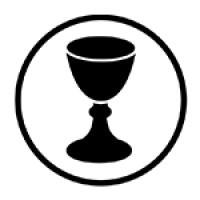 Today, in the publicly-traded retail cannabis sector, you need to deliver not only a quality, brand-name product but consistent shareholder value.
Enter the new name in the game – Chalice Brands Ltd. (CSE.CHAL, OTCMKTS: CHALF, Forum) – a cash-flow positive U.S. operator in the most competitive, innovative, and mature cannabis market in North America – Oregon. Leaders in retail, marketing, and craft cultivation supported by fully integrated processing and distribution, the Company is currently operating 12 retail stores in Oregon operating as Chalice Farms, Homegrown Oregon, and Left Coast Connection and is distributed nationally through Fifth & Root…with more to come.
In this exclusive Q&A video podcast, Stockhouse Media's Dave Jackson was joined by President & CEO Jeff Yapp and Executive Chairman John Varghese of Chalice Brands to get our cannabis investor audience up-to-date on this intriguing brand and exciting investment opportunity.
TRANSCRIPT BELOW:
SH: To start off with, can you tell us a little bit about yourselves, your experience in the cannabis space, and the company's history?
JV: Well, why don't I start in, and Jeff can take over you know, I would say that it's kind of interesting, Jeff and I came to the story independently and yet now we're brothers in arms andpersonallyspeaking thispart of it has been one of the more rewarding parts of the journey. Two guys from opposite sides of the of the country who had never met each other before, but now we're intertwined. We work beautifully together and frankly feed off each other. So my side I have both an operational and a capital markets background with multiple industries. From a Chalice perspective,I originally joined the board to help the original round of investors who you know, if anybody's been around the story long enough, it wasn't exactly a successful period of time. So I joined the board at that point in time and then quickly learned the business and frankly realized there's a lot here that we weren't tapping or unleashing. As Jeff and I went through some of the early parts of the restructuring, now we both rolled up our sleeves and figured out that there is a gem in here. Once we concluded that we're both willing to jump in together, we divided up the world where I take the capital markets and all the related activities there and Jeff takes the operational side and together, we're part of the strategy, the governance, and the growth. We jump into each other's lanes every now and then, but in general, we're pretty good at trusting each other implicitly and the goodness of thatallows the whole organization to flourish. Jeff…
JY: My background is largelymarketing and started in product management with Kraft general foods a long time ago, spans I guessalmost 40 years increasing with different jobs and marketing for companies like PepsiCo and Pizza Hut. I ran 20th century Fox distributionstudio and MTV and along the way, retail with a company called Hollywood entertainment, which was a fast-growth video retailer in the early nineties. Ioversawthe growth of 300 to 1300 stores, lots of acquisitions, lots of integration. So really relevant experience to where we are today. Most recent, like the last 10 years I've had my own businesses. One of them is a consulting business with a large technology company and that tech company introduced me into the cannabis space scenario they were looking at and I found myself after the first couple of meetings, thinking about cannabis as a next generation health and wellness product.
I really saw the potential for really addressing many issues that people suffer from today, stress, anxiety, pain, inability to sleep. I see cannabis able to address so many of those issues, which I think makes it really, really powerful. I ended up having an opportunity to come to work as an advisor for Chalice farms and the original founder, William Simpson. At the time the company as John said it was struggling. If you'd been around during the internet 1.0, raise a lot of money very quickly, didn't really respect that investment the way they should have and had not much to show for it after spending a hundred million dollars, but I believed in the brand, one of the things I did when I first got here was, I secret shop to every one of their stores and I was really pleased.
I love the brand Chalice Farms, but I also love the experience I had in the store as they had obviously been well-trained, really focused on helping with questions and made me feel as a non-user at the time, very, very comfortable. So I just loved the brand and I stayed as an advisor and then as things needed to be turned around, I got increasingly more involved.John and I agreed that if we worked together, we could do this. I always feel like running a business. I don't on the capital market side and not nearly as strong as John. So he said'll put the team together and we'll run this business and you help me get it funded and can pay cap structure fixed, and really been a great team. I think one of the best experiences I've had is, you know, you've been around as long as I have, worked over 40 years now, I brought back people I've known and trusted for a long time that people on my team that have been with me for 25 plus years and it makes it just terrific, probably the best team I've ever had the opportunity to work with. It's a team that really balances the science of running a profitable business with the art of cannabis. I think if you look at the industry, you can see companies that are fully focused on the science of a business, don't respect, or understand a plan, and the agricultural nature of this business and then folks who were in the business before and just thought it was a way to start making fast money; that hasn't worked either. They really have to balance those two and I think we do thatreally well at Chalice. Now we have a great team that reflects that balanced perspective.
SH: Can you update our investor audience and your Chalice shareholders on any new company developments?
JV: WellI think Dave if you think of our last time together, we were under the brand Golden Leaf Holding. So if you look at that as a starting point for updates, some significant things have happened since that point in time. We in order we announced the purchase of homegrown, a chain of five retail stores in Oregon, which almost doubled our run rate. We went from 7 stores to 12 stores in Oregon. We publicly disclosed that they were running in US dollars north of 10 million in revenue and at least 10% profitability beforewe touch it. Jeff will tell you a couple of metrics in a little bit about, you know, even just out of the gate, some small increments we've been able to make which will then set up really where we think we're going to go overthe rest of this year and into the future right after a homegrown was announced, we put out our first quarter results which werea record quarter.
It was a second quarter in a row of EBITDA positive results. If youask your investor base to look around and try to identify how many companies that are our size today in the cannabis space, thatadjusted EBITDA positive, the answer will be smalland then you can go into the bigger ones, the larger MSOs, and it'd be the same story.I thinkthat's a platform up and then right on the heels of thatI guess we all were co-mingled really timing wise. We announced the name change to Chalice and we consolidated the shares 23 for 1 and the reasons for all of that really isas Jeff touched on, the company in front of you today as an investor is night and day from the one that we found when we got here and probably when most of the original shareholders invested, and we thought this was a good transformationalmoment in time to make all of these changes. Some people aren't happy, but we went from having almost 1,000,000,006 shares outstanding down to a more 59-60…
[ad_2]

Read More: Best-in-class Cannabis = Best-in-class Investment Opportunity